This Friday Brazil take on Argentina in a friendly in Melbourne's MCG, before a second game against hosts Australia at the same venue the following Tuesday. It will be a good chance for manager Tite to test some different players in the first tie after his side secured qualification for the 2018 World Cup.
The Brazil boss has left out a few of the stalwarts of his reign, such as Neymar, centre-backs Miranda and Marquinhos, goalkeeper Alisson, and first-choice fullbacks Dani Alves and Marcelo. This will give him a chance to cast his eye over some other potential candidates to go to Eastern Europe next summer.
Into the squad for the first time under the new manager come David Luiz, given another chance after a fine season at Chelsea, Diego Alves, Alex Sandro, Rafinha, Jemerson and Rodriguinho. And there will also be chances for players who have spent much of the last year on the bench for the national side, such as Willian, who will likely start against Argentina in place of Neymar, Douglas Costa, Thiago Silva, Gil, Manchester City new boy Ederson, as well as Taison and Giuliano.
The first of the two games is particularly hotly anticipated as it will be the earliest glimpse of a new-look Argentina, now under the tutelage of ex-Sevilla coach Jorge Sampaoli. It is likely that the albiceleste will line-up in Sampaoli's preferred 3-4-3 formation, in what will be a new test for Tite's side, which has until now dominated every game that it has played.
As well as the on-pitch intrigue there have been some interesting off-pitch matters making headlines in Brazil. These two games will be the first Brazil internationals shown live and for free on the internet after the CBF, the country's football federation, cut ties with monolithic Brazilian broadcasting group Globo.
Globo previously had the rights to all the friendlies played by the Seleção as part of their marketing-heavy 'Brazil Global Tour', a CBF-organised march around the planet that sees them playing in a wide variety of countries in an effort to increase merchandise sales.
On this occasion, however, the CBF decided that the best way to optimise profits would be to broadcast the game themselves and sell advertising space directly to the interested parties. The federation has bought slots on state-run channels TV Brasil and TV Cultura and will also make the game available to watch on their official YouTube channel, as well as news website UOL and the website of Seleção sponsors Vivo.
Pelé and Denílson will be on commentary duty, whilst the CBF also tried to call on the services of Maradona to analyse the Argentina game. Unfortunately for the watching public he was unable to take part owing to his commitments as manager of the United Arab Emirates club Al-Fujairah. Pelé will receive 400,000 Brazilian reais for the two games, around US$122,000 at current rates.
The games themselves are not a huge loss in terms of ratings for Globo. As the friendlies are in Australia they will kick-off at 7 a.m. on weekdays so the expected audience numbers are not that big, but it is symbolically significant. The fact that Globo fired the head of their sport department the day after it was announced that they had lost the rights to these friendlies is indicative of the perceived significance of the decision within the organisation.
It is hard to overstate the influence the Globo group has over Brazilian football, and Brazilian public life more generally, but recent events appear to have loosened that grip slightly.
In March a domestic fixture was shown live on YouTube for the first time after Paraná state rivals Coritiba and Atlético Paranaense failed to reach a satisfactory agreement with Globo to show the derby matches between the two. The subsequent games between the sides were also broadcast via the internet video streaming site rather than on Globo, as they usually would be.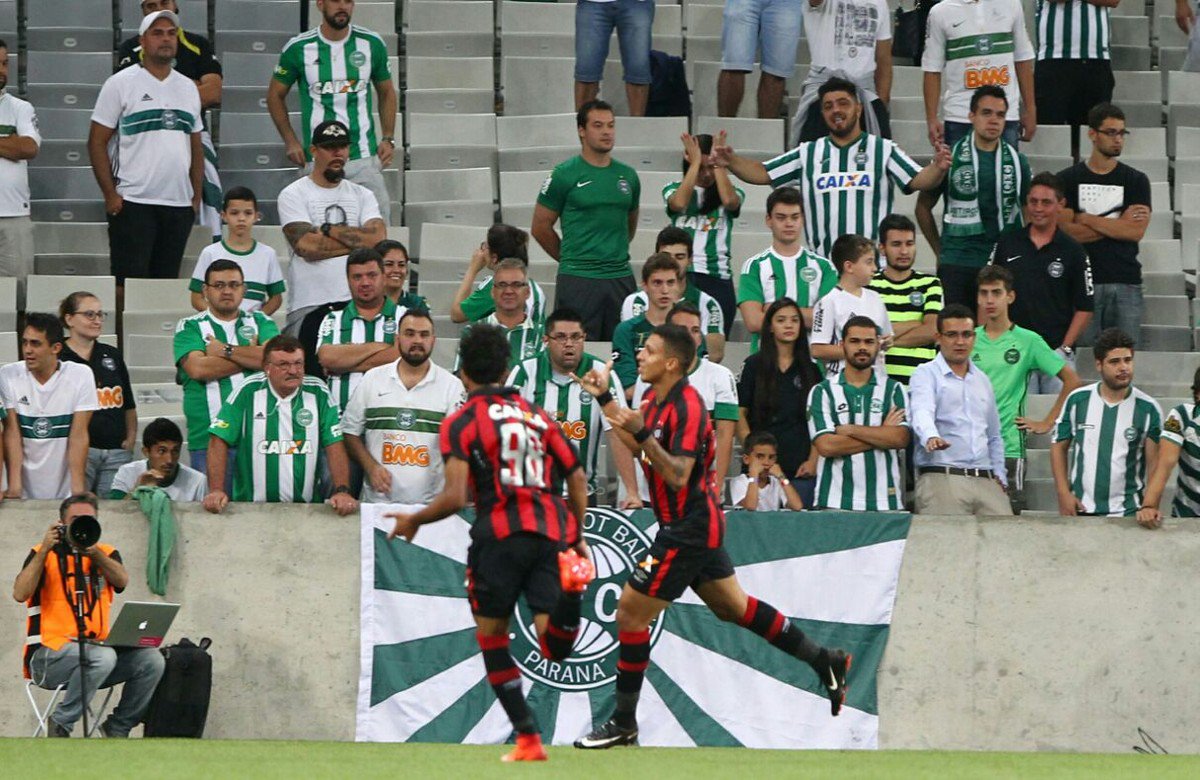 This, combined with last week's CBF decision, has shown that there is a way for clubs to profit from the transmission of their games through non-traditional channels. It is a trend that has been seen across various continents and sports as of late, with, for example, some Mexican football clubs showing games on Facebook and several US sports leagues using social media to broadcast matches.
It is a bold move from the CBF and there have been predictions from some quarters that it could backfire. The federation, as is well known, has had a series of problems with corruption. Ex-president José Maria Marin is currently under house arrest in New York awaiting trial for receiving corrupt payments in relation to broadcasting rights and current President Marco Polo Del Nero will not leave Brazil for fear of being extradited to the US to face similar charges.
Widely respected football writer Juca Kfouri stated in his column for Folha de S.Paulo that, "A 50 second slot on the national news will be enough to make hell the lives of two of the directors who are behind this move that could definitively rupture the ties between the Globo network and the CBF."
"It is strange", he continued, "that they take on Globo knowing that with little effort, merely some good journalism, its media outlets could reduce [the CBF hierarchy] to dust – and oblige the Brazilian authorities to do something about them."
To take on the biggest broadcasting group in South America when your own house is far from being in order certainly treads the very fine line between courage and stupidity. Only time will tell if it is a decision that will finally bring down the corrupt hierarchy of the national football federation or serve to loosen Globo's hold on the national game. Hopefully both, but I shan't be holding my breath.